Cashell's Birthday Party: A short story about everyday heroes
A quick note.

This past week, Melanie volunteered to host a green screen photo booth execution at a birthday party. Now, those of you who read this blog regularly, know — beyond a shadow of a doubt — that we don't typically hande these sorts of small, private events. No, my glamour and glitz lifestyle (by the way, I did have one client try to put me in the closet this week — lliterally — but I assured her I came out many, many years ago. It was, however, another glam moment) demands that we work the huge events, the mega-races like Indy 500, the Tribecca Film Festival, the BassPro Competition.
But Melanie received an email from a meeting planner in Las Vegas, trying to put together a special party for a young many with a muscular disease.
Cashell can only move his eyes. He can't talk, he can't move, he can only communicate by moving his eyes. Think about that. What would that do to you? How would you cope? I would craw inside a black hole and never come out.
I would break.
Not Cashell. This week marked his 18th birthday, and Corriann, an event planner, contacted us to see if we'd like to be part of his celebration at the Palms Casino.
Melanie emailed me, "I'd really like to do this, Mike".
The theme was "Every Day Heroes", so we put together some green screen photo artwork with Spider Man, The Avengers (Top of page), and Batman, and Mel ran a green screen photo booth for a few hours at the Palms.
It was a great turnout, a great event, and we were happy to be a small part of it. Here's the link to our Facebook post about the event — on it, is a Vimeo link about Cashell (I couldn't get the link to post on Blogger). If you want to see a truly inspiring person, take a sec and follow his remarkable story.
Everyone chipped in at the Palms to help make Cashell's birthday party a success.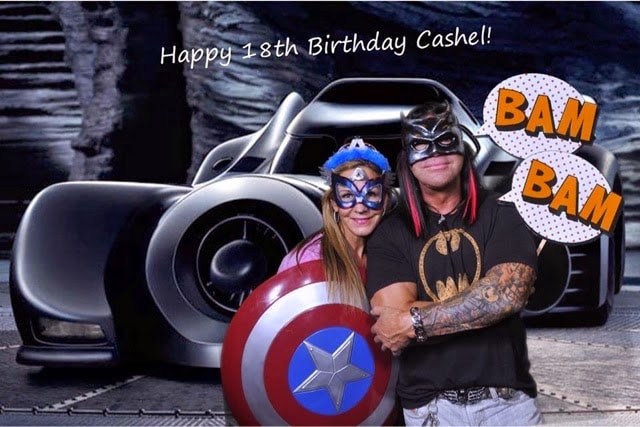 Everyday Heroes are among us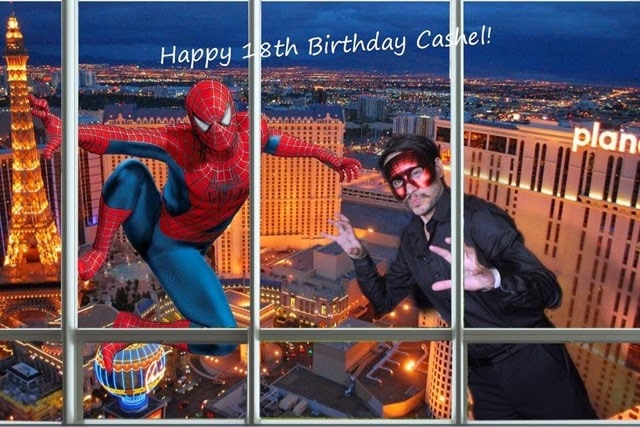 Spiderman Green Screen Photo
Greenscreen photography can — literally — change your world.
If you have an event for someone with a remarkable story, please contact us through our web page, http://www.
useventphotos
.com . We'll do our best to help.