Denver Green Screen Photo Booths | Denver Green Screen Photography | Denver Headshot Photo Booths
Energized Denver Green Screen Photography.
Fun? Yes. Great Photos? Yes. Real Photographers? Yes.
Denver green screen photo booths that rock.  Off the hook green screen photography artwork developed in-house, energized photographers, and exclusive after action reports all come together to amp up your Denver photography green screen booth.  Denver corporate event photographers that specialize in photo booths, Denver conventions and conferences, and red carpet photo events.  Hold on tight— our green screen photographers and convention photography will amaze you.
Denver green screen photo booths:
Green screen artwork that will make your jaw drop.  You know in your conscious mind these are green screen photos.  But, wow!  The photo looks authentic! While only the participant is "real", and everything else is added digitally, it's hard to believe these are created on the event floor.
We build our Denver green screen photo booths around your space, not the other way around.
We are able to place your corporate brand on everything.  Photos.  Emails.  PURL microsites that host the photos.
Participants email, text message and post to social media right from the Denver photo booth.
Participants are able to print extra photos (at no charge) right at the photo booth.  If they want more than one print?  No problem.  We'll take care of them.
Our clients range from HBO to Globus Family of Brands.  Our national event experience is unique.
Our photo booth experience defines us.
Outside or inside, we'll design your Boston green screen photo booths to fit your event perfectly.
We've survived floods, hurricanes, even earthquakes.   We know how to execute an outdoor photo booth!
Green Screen Photobooths to Promote Your Brand
Experiential Photo Marketing
Our Denver green screen photo booths are designed to put a participant in the middle of your brand, with sophisticated artwork and green screen technology. Everyone knows the finished image MUST have been created using green screen – but it looks so real. Vivid. Amazing.
Experiential photo marketing uses photos to promote your brand. Our green screen photo booth experiences capture the imagination of participants, and enables them to create – with the help of our experienced photographers – images they can't wait to post on social media.  Join brands like HBO, NBC, Avalon River Cruises, AARP and others to immerse participants into your brand through innovative and creative experiential photo marketing.
Custom designed photo sets to create an on location brand experience.
Photographers that engage participants to create stunning photos that promote your brand.
Our Experiential Photo Marketing Events are productions: our team directors and producers on a photo set that is our stage.
The artwork we create with your participants will live beyond the event,  will create buzz on social media, and will make brand champions out of your participants.
We Tailor our Denver Greenscreen photo booths to your space.
With everything from small, open green screen photo booths to 24′ cyclorama green screen photo sets, we have equipment to customize the photo experience to fit your needs.  Anticipate big families coming to your event, who will want photos together, in the same image?  No problem.  Our 12′ booth is perfect for larger groups.  Tight on space with a standard 10′ booth?  We can design an individual photo booth experience with artwork that's over the top to fit your space and dazzle participants in a smaller footprint.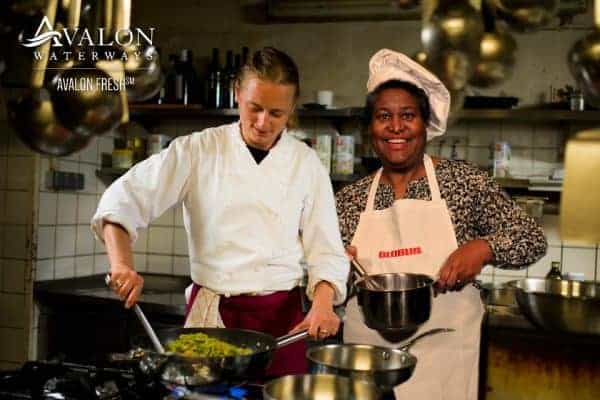 Traditional Photo Prints, Instant Post Cards or Magnetic Backed Photos.
All of our Denver green screen photo booths print to high speed photo printers.  In addition, participants upload — using our provided iPads — directly to email or text message for instant and hassle-free upload to social media.  Now we've expanded the media for our amazing instant prints. With our new technology, we print in blazing speeds directly to post card stock, magnetic backed photo paper, or even repositionable adhesive photo paper.
With our post card printing, we provide a stamp machine and mailbox in-booth; participants can stamp and send their post cards directly from the event floor.  Your brand and marketing will broadcast to a broader audience.
Our post card and magnetic photo booths offer multiple prints for participants onto traditional media — so each can receive a mix of post cards to mail and traditional extra prints to take home.
Denver Green Screen Photography
Sometimes you need green screen photography, but don't need a "photo booth".  Our green screen photography studio is completely portable, and is perfect to fulfill many possibilities.  For example, head shots are great — and we offer a specialized head shot photo studio complete with automatic touch up — but did you know our green screen can be used for head shots, too?  A generic office scene can be dropped in, or a Denver landmark, or — well — anything.  Even group shots are great against a green screen — but not how you're thinking.  Have you had a team photo taken of your entire office, only to have one member hidden behind the tall guy?  Our green screen for group shots solves this problem.  We take each team member, individually, against the green screen, drop out the background, and save their individual image.  Then we bring each person into the final photo, arrange them perfectly, and — viola! — perfect group photo!  We've used this technique for holiday cards, award photos, team photos — you name it.
Our Denver green screen photography flexes with your needs.  If you have a project you'd like to discuss, give us a call at 443-414-4167, or email Matthew@USeventPhotos.com.
Denver Red Carpet Photography
We are Denver red carpet event photographers and we will run your red carpet event like the Oscars: smooth and fun.  With our experience, we'll keep things moving right along.  A-list celebrity?  We've worked with top talent.  From US Presidents (Carter to Trump), to nationally recognized entertainers (Bon Jovi, Jay Leno, Penn and Teller, Sheryl Crow), we know how to put you, your participants, and even the celebrity at ease.
Denver red carpet event photography.  Step and repeat photo opportunities.
Meet and greet photography with A-list celebrities.
Instant printing of red carpet photos.
Instant upload to social media of red carpet moments.
Immediate email or text messaging of photos from the red carpet.
Red carpet event photographers for the Sprint Cup VIP NASCAR Red Carpet.
Red carpet event photographers for the Tribeca Film Festival.
Denver Headshot Photo Booths
Images Instantly Touched Up
While you have the team together in Denver or the surrounding area – it's the perfect time to refresh your headshots. Our Denver headshot photo booth is unique in the country – both because of HOW we shoot, and our technology.
We capture energized traditional and not-so-traditional headshots.
Headshots are automatically touched up by our software.
Participants instantly email themselves their photos.
We take a series of images; participants pick the ones they like.
We tailor the experience to each participant's personality.
Our system doesn't "over correct" headshots.  You won't look like Kim Kardashian (unless you want to!)
Participant emails are branded to your company.
You can include web links, links to social media profiles, and other promotional material within the full HTML email.
We can also customize the booth itself to seamlessly integrate into your event.  We have small, compact booths for tight spaces, and large, luxurious studio sets for an impressive display.  We'll work with your event designers to make sure everything fits perfectly and reflects your brand's image.
You'll receive all data collected at the Denver headshot photo booth.  We can even expand what data is collected to fit your industry specific need.
Our national event photographers are your headshot photographers.  We are professional, energized, engaged photographers who know how to run a fast paced event that will leave you a little breathless.
Our company is LGTBQ owned and will help your participants feel at ease from any community.
Data Capture with All our Denver Photo Booths
No matter what type of Denver Photo Booth you want: our green screen photo booth, red carpet photo booth, or head shot photo booth, we'll collect participant data at the event and provide that information to you through standard Excel files.  Data capture can be basic: participant email, phone number, what image they sent — or it can be extended.  Tell us what you need, and we'll take care of it.  Even a photo release form can be part of the data capture experience, satisfying even the most worried company legal department.
All data capture is included in our rates, and provided as part of our exclusive After Action Reports, which detail all results of the photo experience.  Every aspect of the photo event is analyzed:  what worked, what can be improved upon, spread across social media channels.  All is detailed.  Our comprehensive report lets you optimize the photo booth for your next event.
An LGTBQ Owned Company
We'll help all your participants be at ease.