Omicron and Events: Vaccinate, boost, mask & see you at the event.
Every morning starts the same.  It's like the loop the robots live in HBO's Westworld.  Except, my loop is:  wake up.  Feed Kat.  Start coffee.  Back to bed.  Grab iPad.  Open up New York Times COVID tracker.  Then, the CNN news application.  Then the Apple News application.  Then Facebook, LinkedIn, and finally Google My Business.  By then, I'm finishing my third cup of coffee.
Routine.  Loop.  Do you hear the piano playing to start the loop of another COVID and Omicron day?  Perhaps the melody is Hotel California by the Eagles. I can't quite tell.
The loop seemed to explode when Omicron hit.  First came the breathless panic on news channels about the highly transmissible variant.  Then, more terror as cases skyrocketed overnight.  More panic as flights were cancelled over the holidays, some due to staff shortages as a result of Omicron.  Then came even more panic when — wait.  One day, somewhere around January 3rd, the news stopped panicking.
Slowly it dawned on all those talking heads that something was different.  Yes, cases were skyrocketing, everyone I knew seemed to be sick.  But — not deathly sick.  Not wrapped in plastic at the ICU unit and laying on your side for months sick.
No.  They were sick — with a cold.  Three or four days on the couch watching Preacher, and done.
Now, I know what you're thinking.  I know you're remembering Donald Trump and his poo-pooing of COVID, saying it was basically a cold.  Even though, at that point in the pandemic, it was much worse.  As evidence, I point to the refrigerated morgue trucks backed up at hospitals to hold the overflowing dead.
But in Omicron's case, it's true.  It is almost exactly like a (bad) cold.  Do you know how I know?  Because the news people are running articles entitled, "how to tell the difference between the cold, Flu, and Omicron."  Not, "How to tell if you are about to die because of Omicron."  See the difference.  Subtle, but it's there.  Plus, every person I know who has tested positive in the past two weeks?  They're either symptom free or nursing a cold.  And the death rate has DROPPED in the last two weeks (-3%) as cases have spiked (+254%).  No morgue trucks.  For more details, see our episode on COVID and Events: Omicron Silver Lining: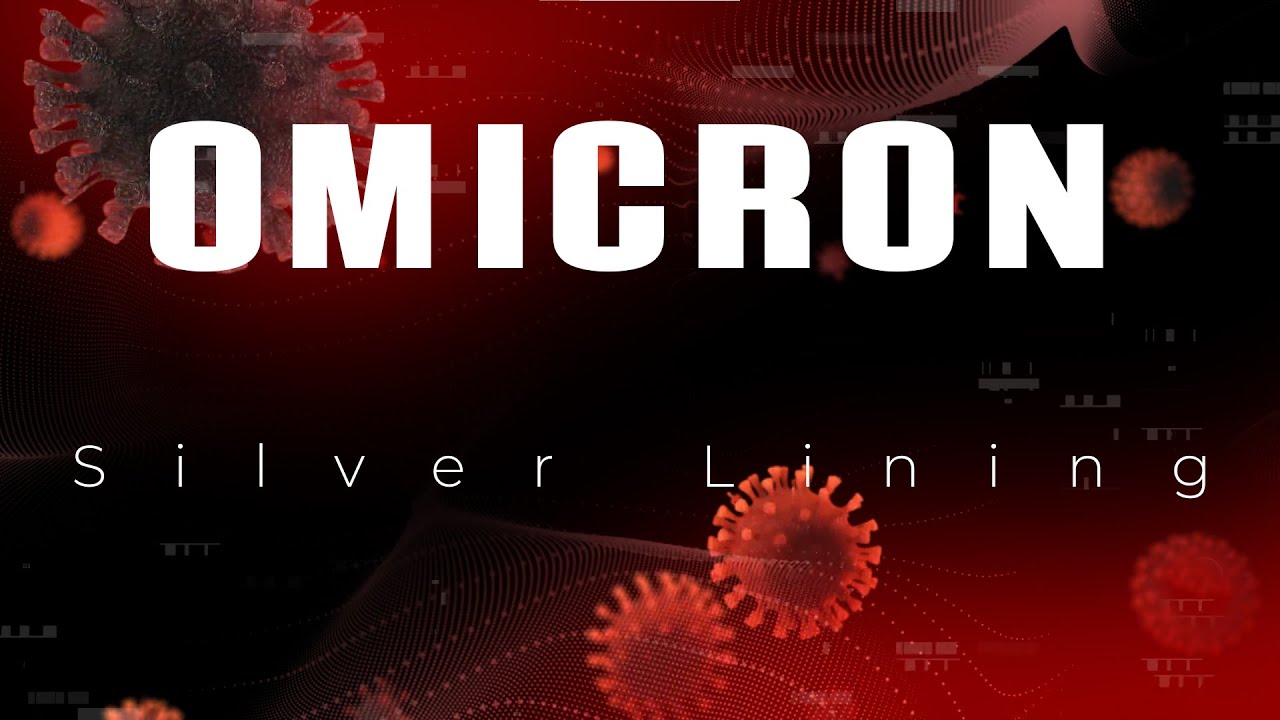 As I write this, the real question isn't how bad Omicron is compared to previous variants, or compared to the flu.  The real question is: how will a 1,000,000 new infections a day case load impact events?  At least, that's the real question in my head, as we've seen two years of business murdered by COVID.
And, so far at least, we've had one cancellation as a direct result of the spike in cases.  For a small event, in February, in Chicago.  However — so far at least — the rest of our schedule is holding.  In fact, Imaging USA — a conference for photographers being held next week in National Harbor, MD — remains scheduled as a live event.  The Travel and Adventure Show 2022, which kicks off in New York late this month, remains on.  Phacilitate, an international medical conference we photograph in Miami later this month, remains on.
Meeting and event planners all have taken the same approach regarding this latest massive spike: vaccinate, boost, wear a mask, see you at the event.
Whether it's the right approach remains to be seen.  Flights getting to and from events could continue to be problematic.  Attendees may bulk at actually going.  Some of those very same meeting planners might find themselves falling ill right before the event.  When it's a million cases a day, it's hard not to think those scenarios are possible.  Still, damned the COVID torpedoes and full steam ahead is hard to argue with after two years of hand wringing, worry, and cancellations.
Matthew and I are ready.  We're vaccinated and boosted.  We WILL be wearing masks during events, whether they're required or not.  We're planning our travel with extra wiggle room for delays.  And, with each day that passes, I'm beginning to believe.
I'm beginning to believe I can hear the theme music swelling in the distance, the music signalling the end of the pandemic.  The cameras go wide, panning out over a dark cloudscape, but the sun begins to break free from those ominous gathered clouds.  Perhaps the melody is I Gotta a Feeling by the Black Eyed Peas, I can't quite tell.
But it's gotta be playing.   After all, 1,000,000 cases a day can't continue long.
Can it?